Mistletoe at the Market – November 19th, 2022
November 19, 2022 @ 8:00 am - 4:00 pm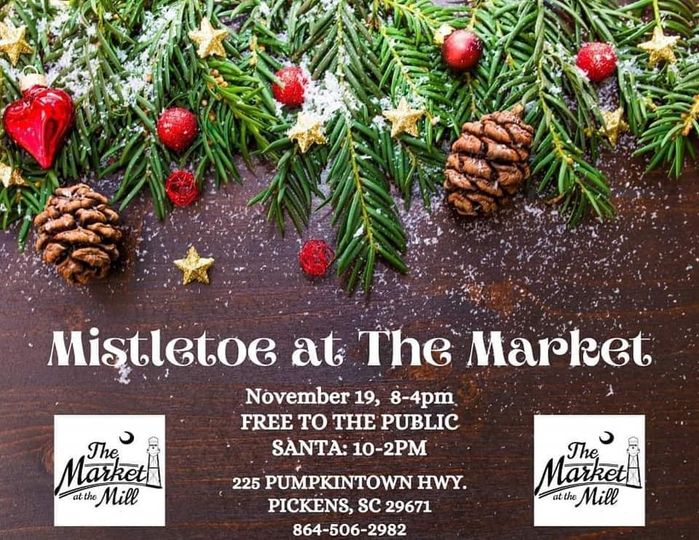 Our annual holiday craft fair featuring hundreds of vendors.
$35 vendor passes/ Free to the public
Free to public. Vendor passes are $35 to be purchased through our event on FB or eventbrite.
Vendor load in: load in is the day before (11-18-22) event from 8-6pm or starting at 6:30am day of show. It is a first come, first serve set up.
Follow load in signs in parking lot through gate and carts will be provided for unloading items.
No Color Street Vendors. We have a permanent CS vendor already inside The Market.
Santa:  10am-2pm