This is where you can find answers to Frequently Asked Questions (FAQ). 
Facebook Pages
A Facebook business page is an easy way to set up a place to highlight your business and post photos and get comments.  This keeps your personal and private page separate from your business dealings.  But, you have to have a personal page in order to add a business page – they are both tied to your Facebook contact profile.  Below are links to how to do both of those.
The power of a central place like this SHOPS directory is that if you put a link on your Facebook page back to the SHOPS then it boosts not only traffic back to your page at the SHOPS and your Facebook page, but also taps into all the visits to the more than 100 other shops that are here – it is a giant multiplier for free traffic for all of us listed in the SHOPS directory.
How to Create a Facebook Profile
How to Setup a Facebook Business Page
HOW TO FIND What You Want at The Market at the Mill
You can search for businesses by NAME/LOCATION or by CATEGORY.
To do a NAME search, select [Search by: Name] and enter any part of a shop's name or their location (e.g., P95) in the NAME field and select [Search].
For example, if you know they are in P95, enter "P95", select [Search] and the Hagood Mill – P95 listing will be displayed.  If you enter "Hagood", you will also see their listing.
To do a CATEGORY search, select [Search by: Category] and a full list of currently used categories will appear.  For example, select "Jewelry", select [Done] and a list of all Shops offering Jewelry will be displayed.
To do a new search, simply select [Reset Filter].
To find a location within the Market, select [Market Map] at the top of the page under the masthead.  On a phone or smaller display, select the 3 lines to the side and a menu list will appear where can can select [Market Map].
You can view a list of Shops listed alphabetically by selecting [Shops By Name] or a list of Shops in order of location by selecting [Shops By Location]
If you get lost, clicking the Shops logo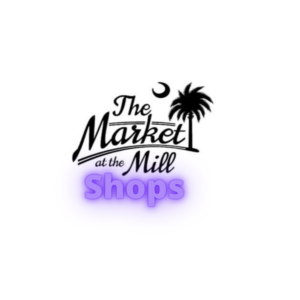 at the top or bottom of any page will take you back the HOME page.